BIENVENUE CHERS CLIENTS ! LES BAINS DE SAILLON sont fermés pour une durée indéterminée suite à un incendie, nous vous accueillons chaleureusement au GRAND HÔTEL ET CENTRE THERMAL D'YVERDON dès le 12 février.
La physiothérapie, la clinique podologique Krys ROTH et le salon de coiffure Neptune restent ouverts.
Les bons-cadeaux et les abonnements seront prolongés de la durée de fermeture.
The Deluxe room (31m2) has a small entrance hall with built-in cupboards and access to the bathroom, a sleeping-area, a lounge area and a balcony with view over the thermal baths.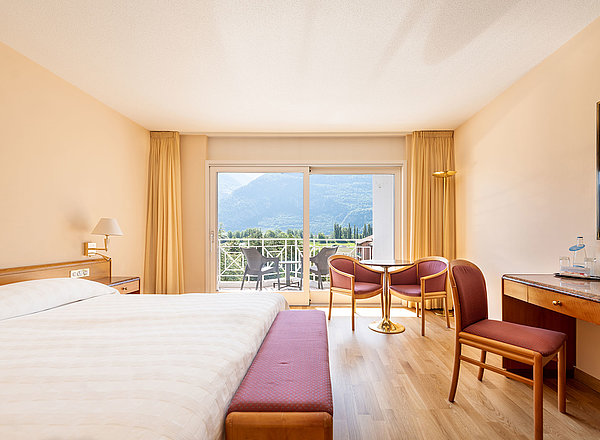 Superior Rooms
There are 3 types of superior rooms:
Rooms with 2 beds, a balcony and a bath
Rooms with 2 beds, no balcony and a bath
Rooms with 2 beds, a balcony and a shower (for disabled people)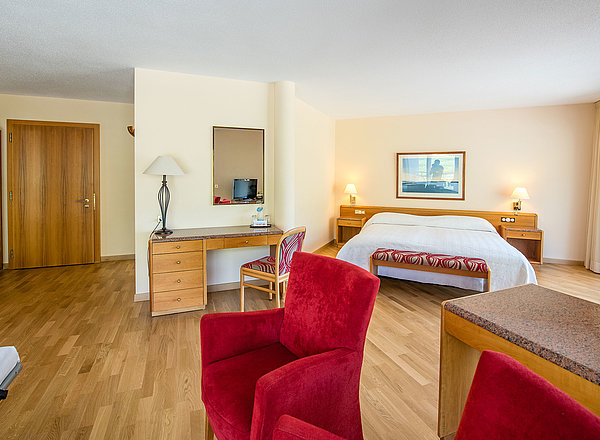 Family Rooms
Family rooms are spacious, light-filled rooms with two single beds, a living area with a sofa bed and a balcony. Bathrooms have a bathtub.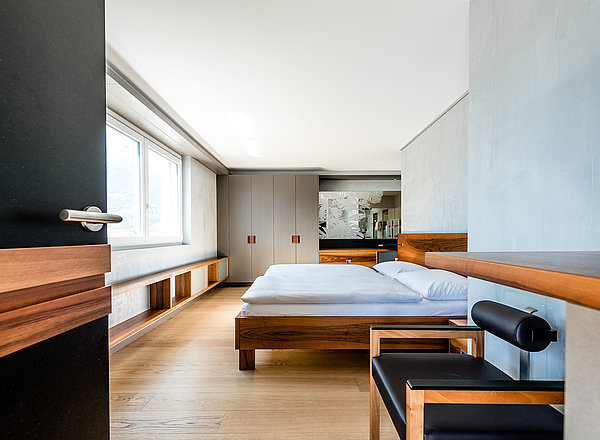 Premium Suites
Last born at Les Bains de Saillon, the Premium Suites seduce with their modern and warm design; a marvel!