Detail of the Area of the Rooms
Type of implementation / number of participants
| Room | Surface | U | Theater | School | Boardroom | Cocktail | Banquet |
| --- | --- | --- | --- | --- | --- | --- | --- |
| Malvoisie | 50m2 | 25 | 65 | 30 | 30 | 50 | - |
| Arvine | 80m2 | 40 | 75 | 55 | 30 | 70 | - |
| Malvoisie + Arvine | 130m2 | 40 | 120 | 60 | 40 | 120 | - |
| Salle Amigne | 15m2 | - | - | - | 8 | - | - |
| Cornaline | 220m2 | 45 | 160 | 90 | 55 | 200 | - |
| Pierre Avoi | 330m2 | - | 160 | - | - | 200 | 130 |
The above figures have been determined by area ratios, so they are to be considered purely indicative.
The Hotel
Our hotel complex has 145 rooms that will offer you a breathtaking view of the Valaisan Alps. All our terraces are located on the south side of the hotel, so you will benefit from optimal sunshine.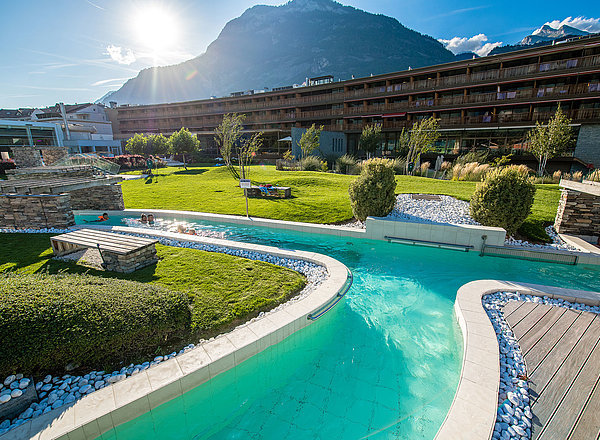 The Baths
At the thermal center, recharge your batteries in our heated baths and enjoy a semi-Olympic pool, thermal river, Spa area and Mayens du Bien-Être with sauna and hammam.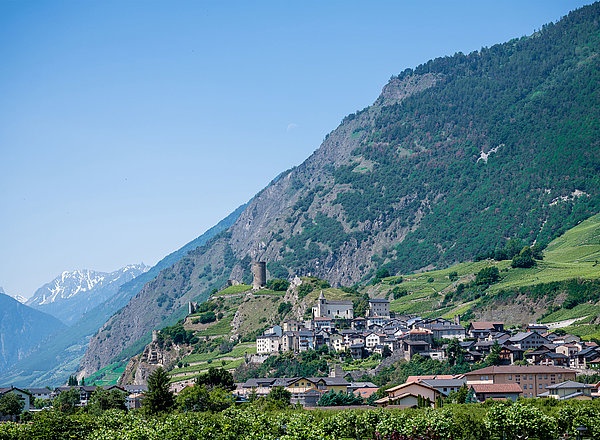 The Region
Les Bains de Saillon extends over the Rhone plain near the charming medieval village of Saillon, decreed the most beautiful village in French-speaking Switzerland in 2013.